Back to White
Crisp, white cotton and fresh, white denim forms the backbone of our latest summer collections from J Brand, Rails, Velvet and more. Here we explore the best way to wear head-to-toe white, whilst cleverly adding texture, luxe detail and daring flashes of colour along the way.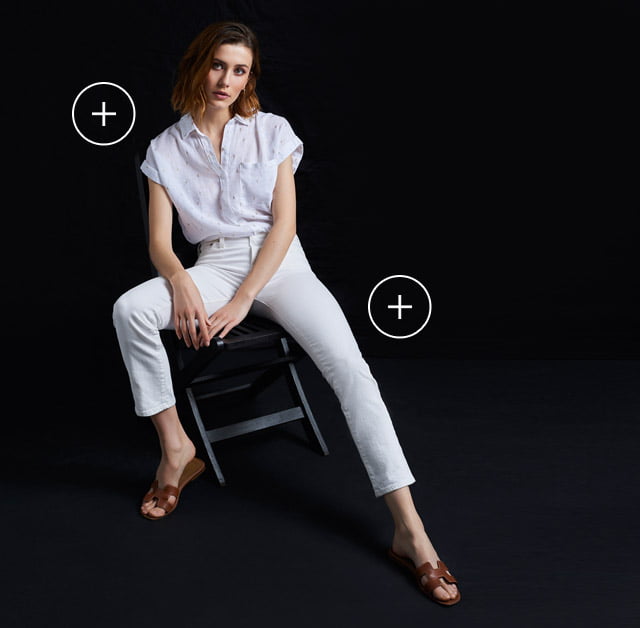 There's certainly no reason to shy away from wearing white jeans this spring and summer. With so many options offered by our denim partners there is something for everybody and every occasion. Just like with any wardrobe staple, it's all about knowing what to wear with them. An all-white outfit can look chic and brings a breath of fresh air to your look. When it comes to finding a casual outfit that fits the bill nothing beats a Rails shirt for ease of wear.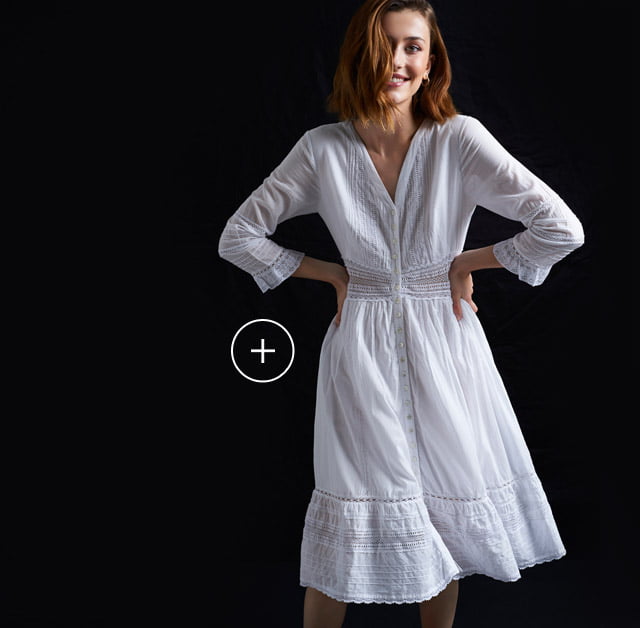 Velvet's high-summer collection is always eagerly anticipated by those in the know. Mixing a modern bohemian aesthetic with elevated basics, Velvet brings us an enviable summer capsule wardrobe to be mixed-and-matched with denim. This summer we particularly love their embroidered lace and cotton blouses and dresses. Wear on vacation with a basket bag, sandals and sunglasses. No need to over-think this outfit, it's tried and true.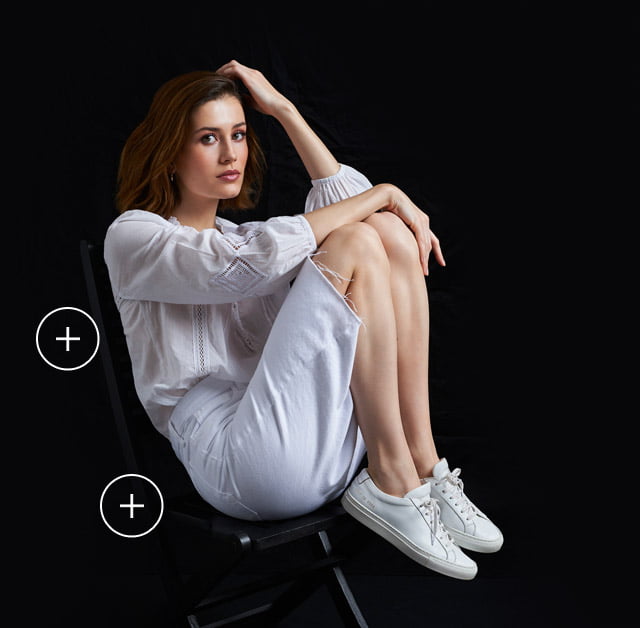 This summer we introduce J Brand's denim skirt, the Trystan into our denim offer. Crafted from bright white rigid denim, the Trystan comes with a high-rise waistband and raw, slightly frayed hem for an authentic look. An asymmetrical seam sewn down the front and on-seam side pockets finish the look of this slightly above the knee length skirt. Tuck in peasant blouses and kaftans and wear with box fresh white trainers for an all-white outfit set to stun.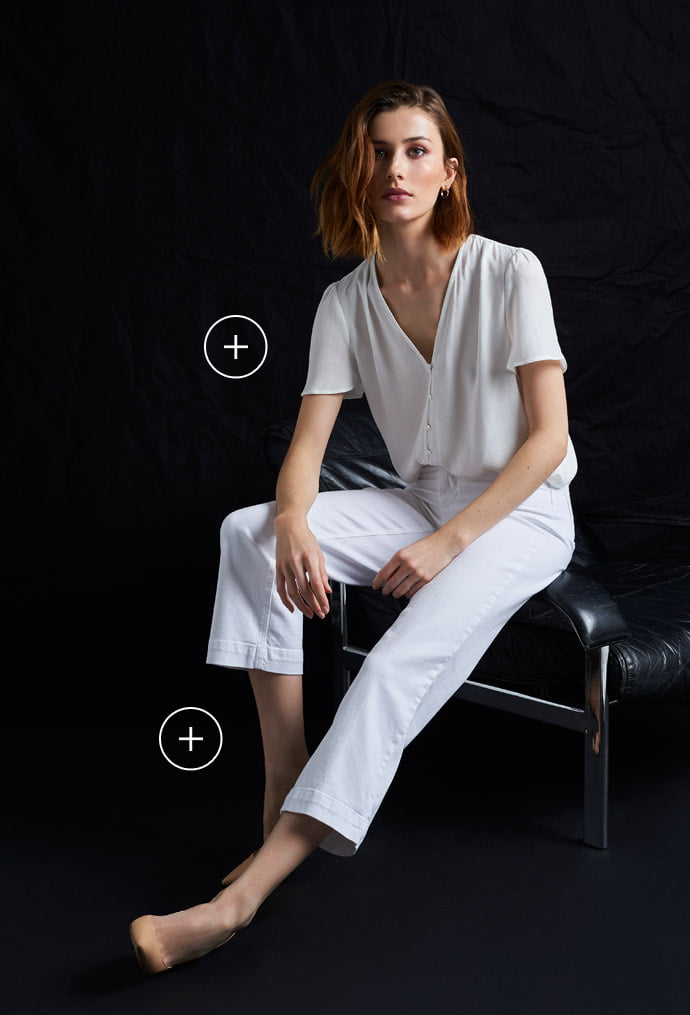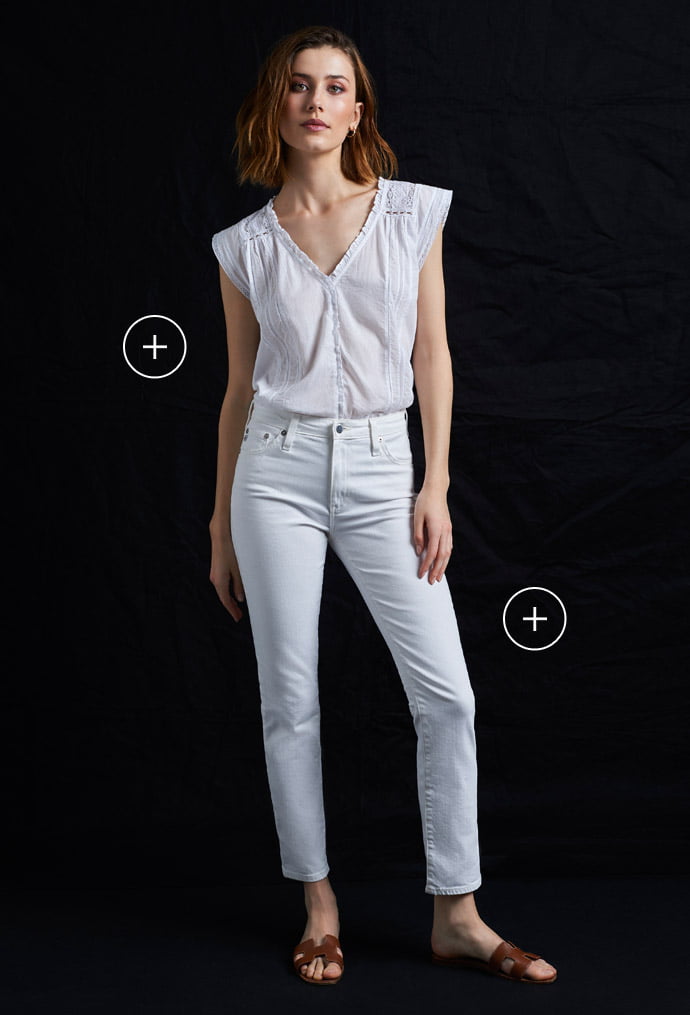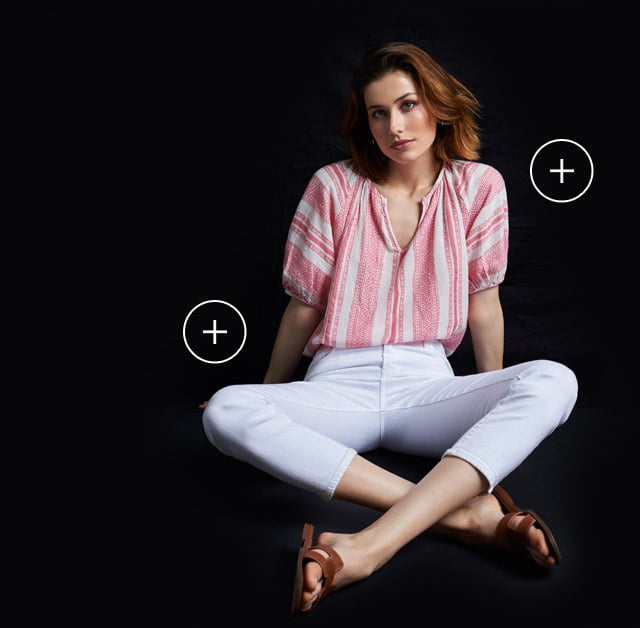 If all-white isn't for you then white jeans are just begging to highlight other colours in your outfit. A top trend for SS19 is the resurgence of neon colours and white jeans are an easy way to keep those neon shades looking luminous and well-matched. If you're not taken with these trendy highlighter-style shades, then bright reds, emerald greens and royal blues all look fantastic against lighter shades of denim. Luckily, Velvet's SS19 range offers all those colours and more in chambray stripes and blanket stitch kaftans.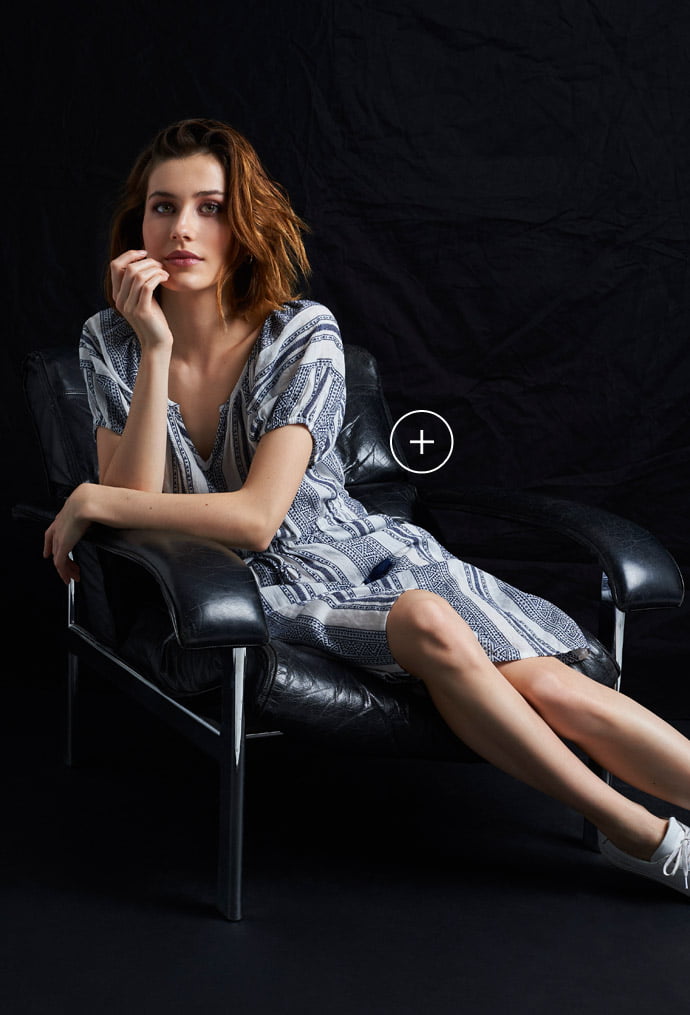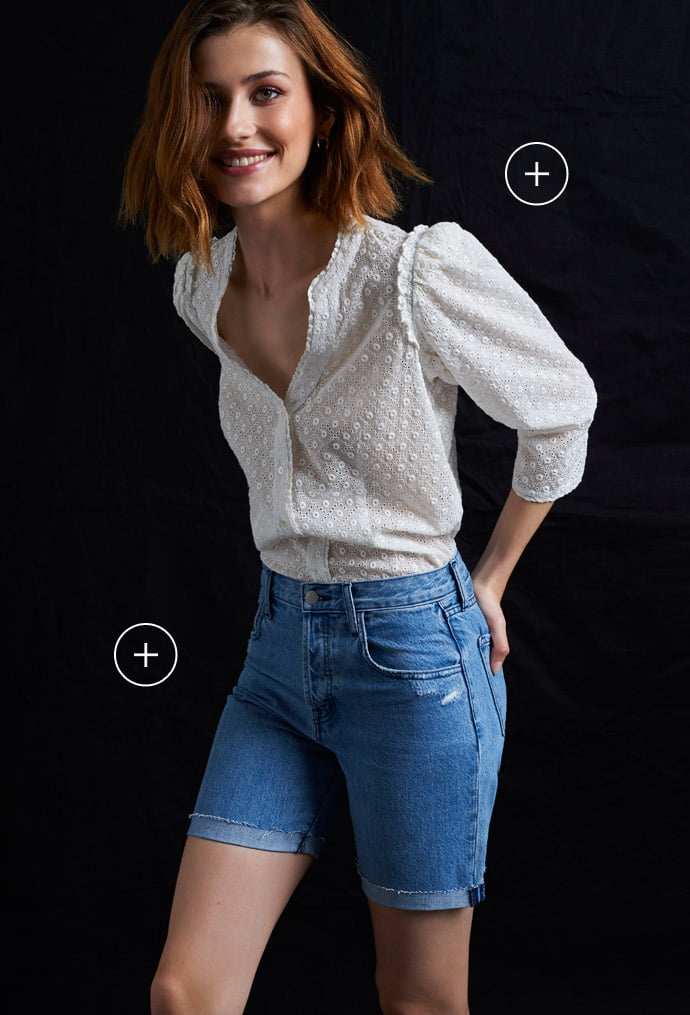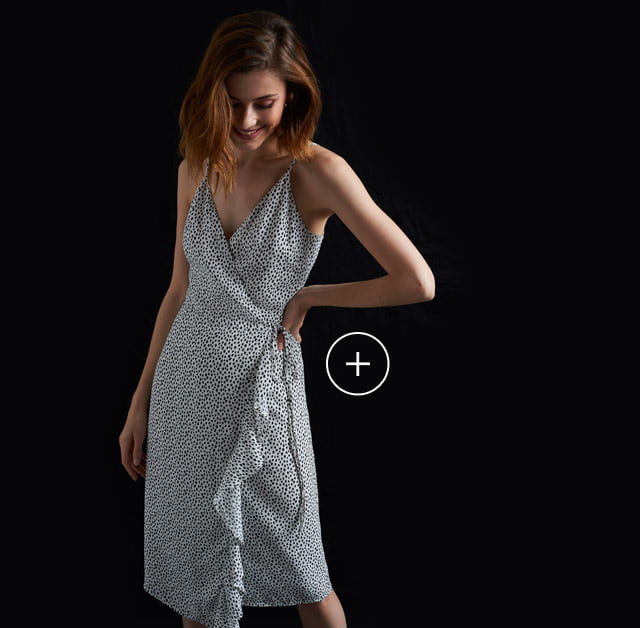 Rails brings us a summer collection punctuated with new shapes to get excited about. The Iris dress is a perfect example of the brands Los Angeles sunshine spirit with its strappy style and breezy ruffle hem. Wherever in the world you wear it, work in some west-coast vibes with fine gold jewellery and a leather jacket. We're also excited to introduce all-in-one carefree jumpsuits including the wide-leg Serena style with beach stripes and a hot cayenne pepper red version.