How to Style: Summer Denim
Jeans are the perennial go-to for laid back luxe whatever the weather. Warmer weather calls for lighter denim options with styling that can be trickier to navigate as the mecury rises. Whilst the thought wearing jeans in Summer may leave you hot and bothered - there's no need to relegate this hard-working fabric to the back of your closet for another cool change. Our denim specialists guide you through their top picks for how to wear jeans in the Summer sun...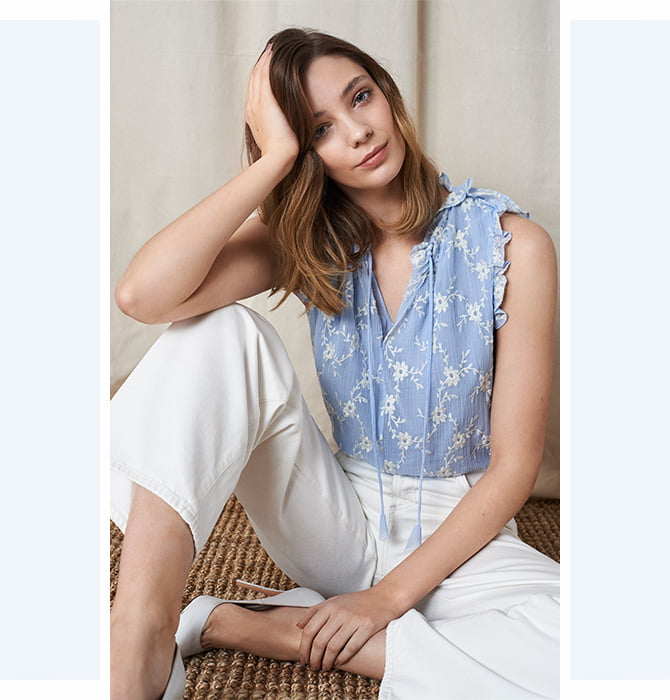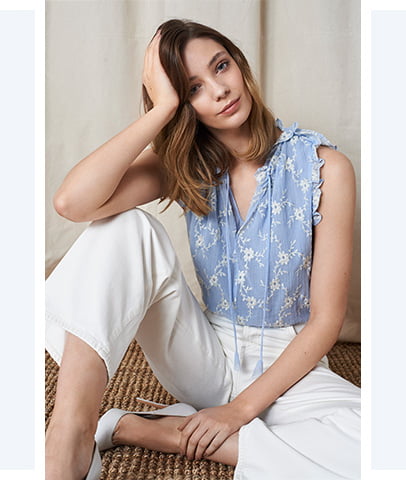 Lighten Up
White denim is an ever popular choice for summer-y days injecting a fresh update to the classic 'jeans and a nice top' outfit du jour. Pair crisp white denim with floating blouses and breathable tees for a look which is the embodiment of a breath of fresh air. If optic whites aren't your thing, opt for neutral shades of ecru, bisque, and tan. We need not mention white fabrics reflect heat, whilst black absorbs it – making white jeans the perfect choice for languid days in the Summer sun.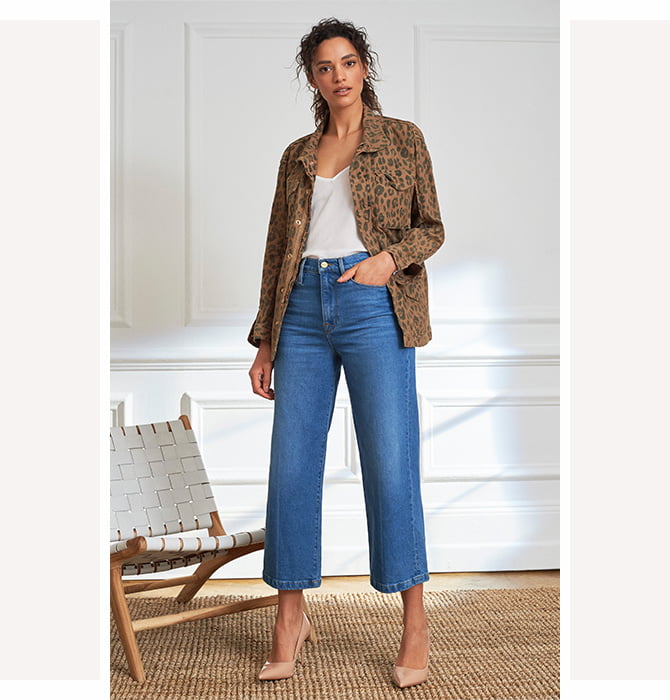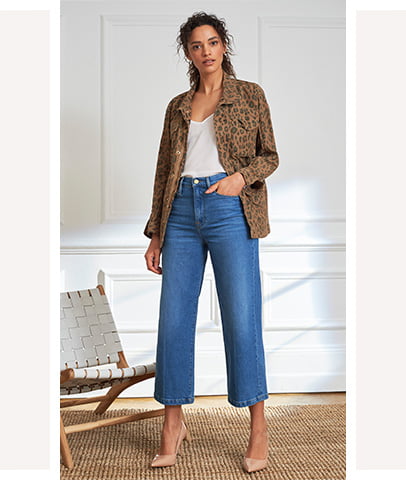 Go Wide
Wide leg denim has been on our radar for a number of seasons, with warmer weather the perfect excuse to play with the voguish fit. Super skinny jeans may not be your first choice on balmy days, so it may be time to retire your favourites until the cooler weather returns. Be inspred by 1970s chic with vintage shapes dominating runways and the high-street alike. Let your skin breath in wide-leg jeans and balance your figure with a simple blouse tucked neatly into the waistband. Wide leg jeans won't weigh you down and are perfect with strappy sandals and trainers alike making them a great jean to dress up or down.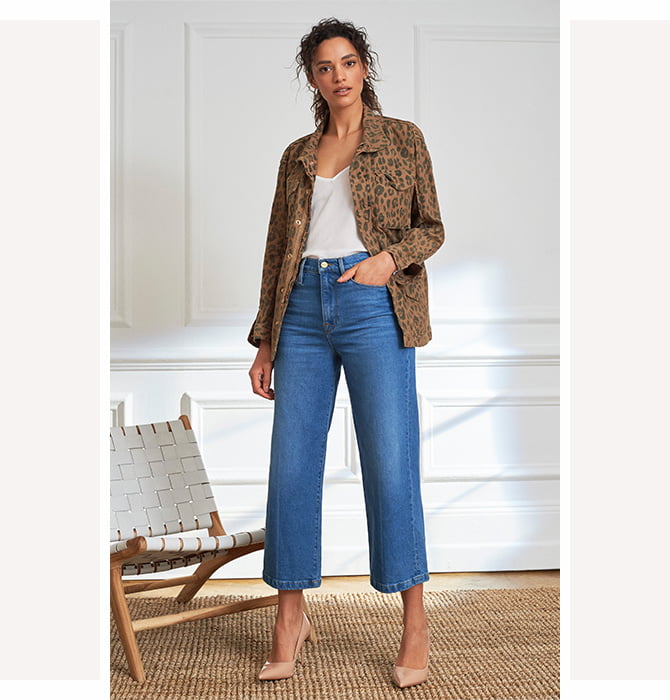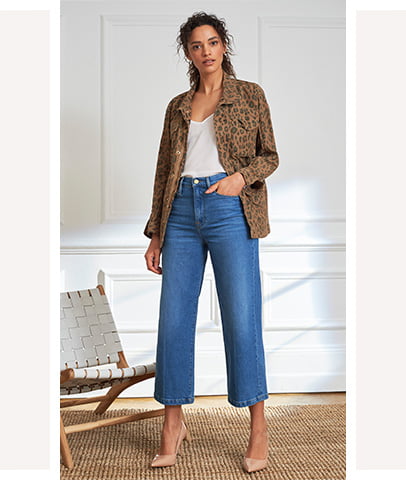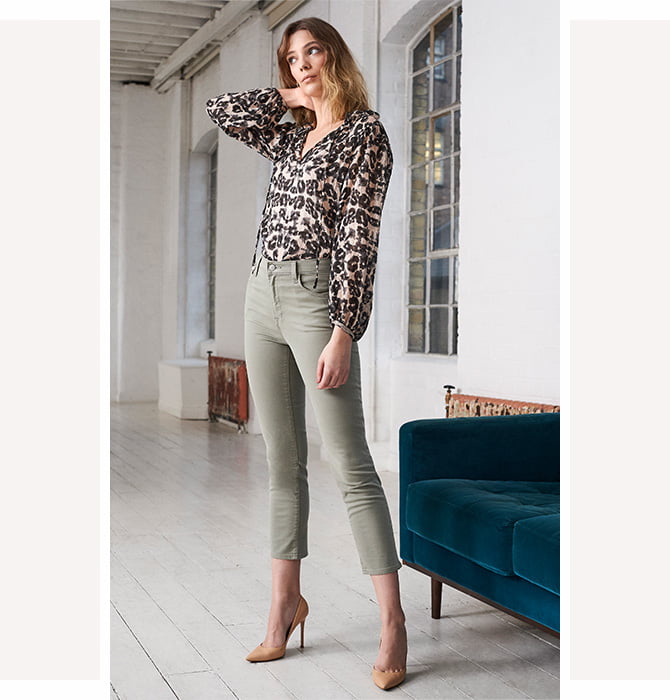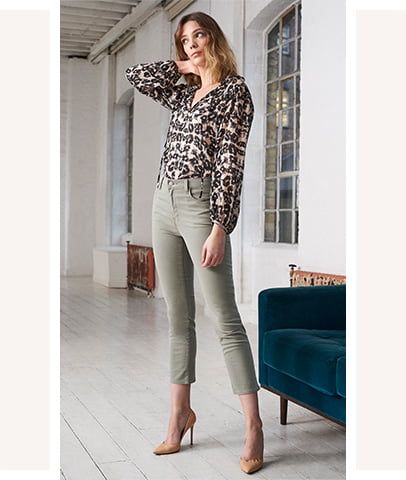 Time for Twill
Our Trilogy Tribe love a cotton twill option in Summer. Whilst not technically denim, we have a fabulous range of 'non-jean jeans' to give you the look of denim, with the polished finish of twill. Cotton twill is a super durable, opaque fabric characterised by it's diagonal parallel weave. This means the fabric is remarkably hardy whilst the cotton fabrication makes it lovely and breathable in the Summer. Opt for straight leg and cropped finishes for a smart look which is still cool and light. Ps. Twill doesn't tend to hold wrinkles so you can steer clear of that iron!