For many of us, white jeans are a frightening, uncharted area of the fashion world. But they don't need to be! Every single person can flaunt the effortlessly chic style of white jeans. Just like with any wardrobe staple, it's all about knowing what to wear with them.
In this guide, we'll show you which garments work best with a pair of white jeans. From formal to casual, white jeans can bring a fresh take on any look. Be brave and shake it up!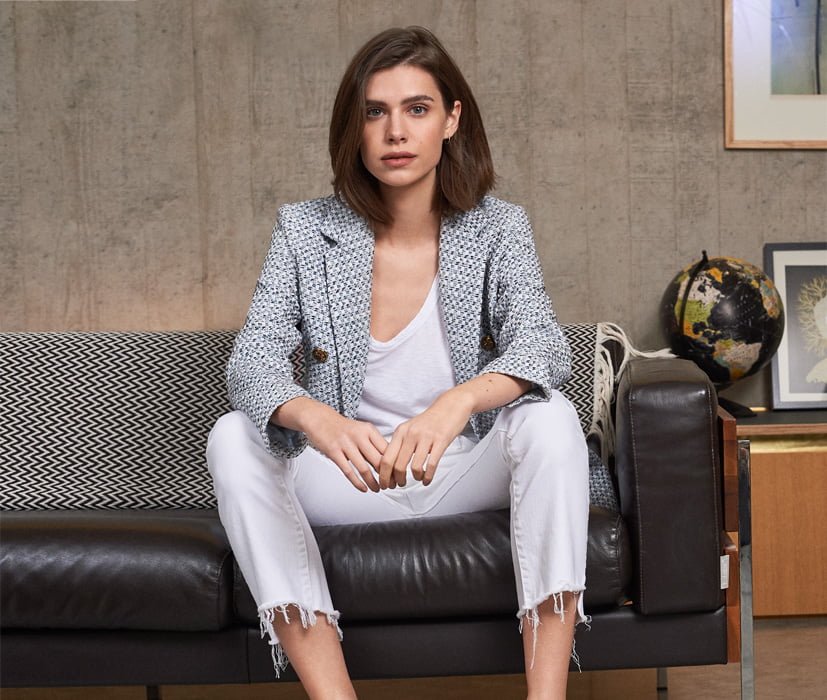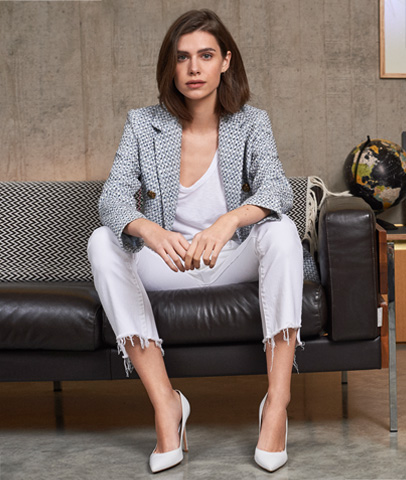 Sharp Dresser
There are so many ways to wear white jeans — just keep a firm grip on your glass of red wine! For a slightly dressier affair, we like the effortless elegance of throwing a blazer over an all white look. This is the perfect option for when you're looking for what jeans to wear to work. Add some statement earrings and your favourite heels with a crisp white jean for a night out or dinner party.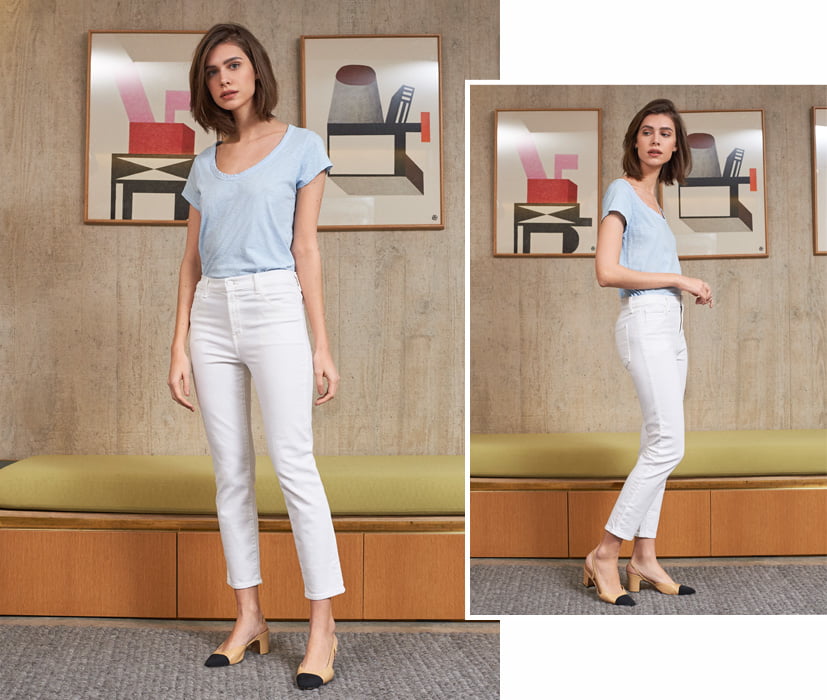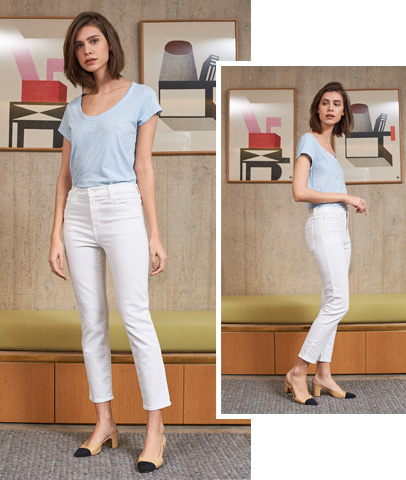 Everyday Casual
White jeans are a perfect canvas for highlighting otherwise overlooked elements of your look to make them shine. A basic tee in a subdued hue can sing when paired with a classic white jean. Let classic accessories work wonders with simple flats, dainty jewellery, and statement sunglasses taking centre stage against a fresh palette of white denim. White jeans are the perfect way to elevate any outfit - in an instant.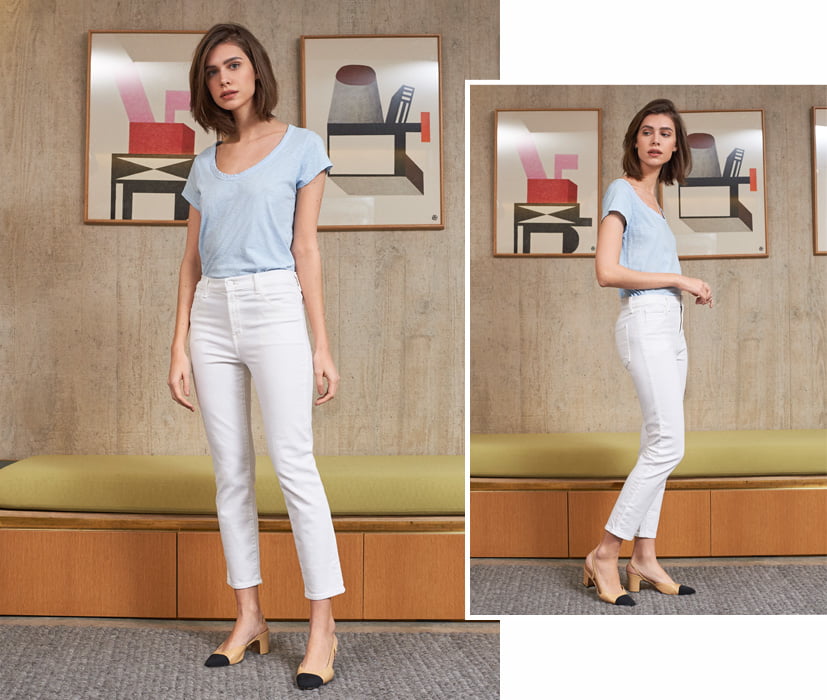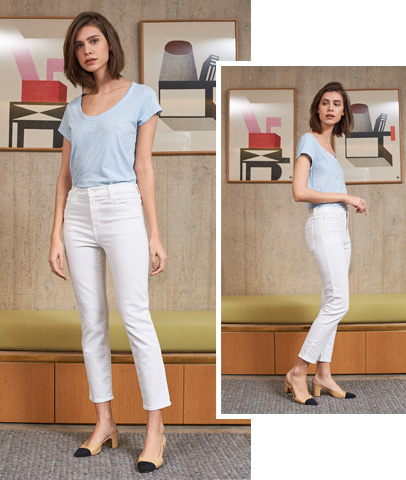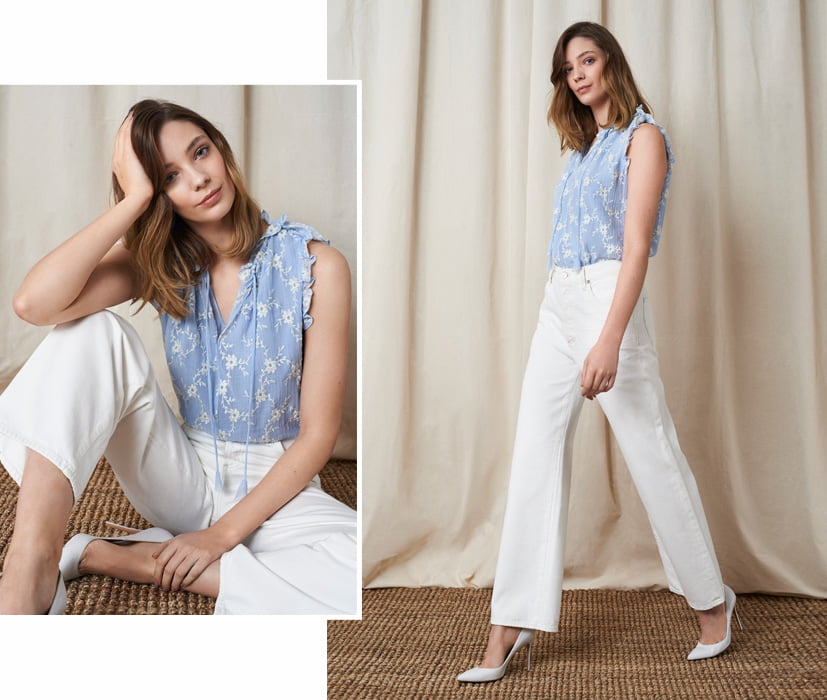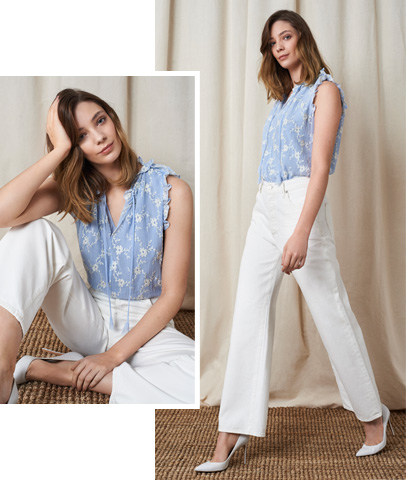 Maximum Impact
For a sartorial impact, change up your denim shape with high fashion wide leg jeans making a statement. If you're wondering how to wear wide leg jeans, you've come to the right place. Balance out your look with a tailored blouse or simple tee tucked in, to nip you in at the waist and give you a phenomenal figure. Wide leg jeans are typically formulated in a rigid denim to skim your body and maintain it's shape. Add your favourite heels and you'll have legs for days...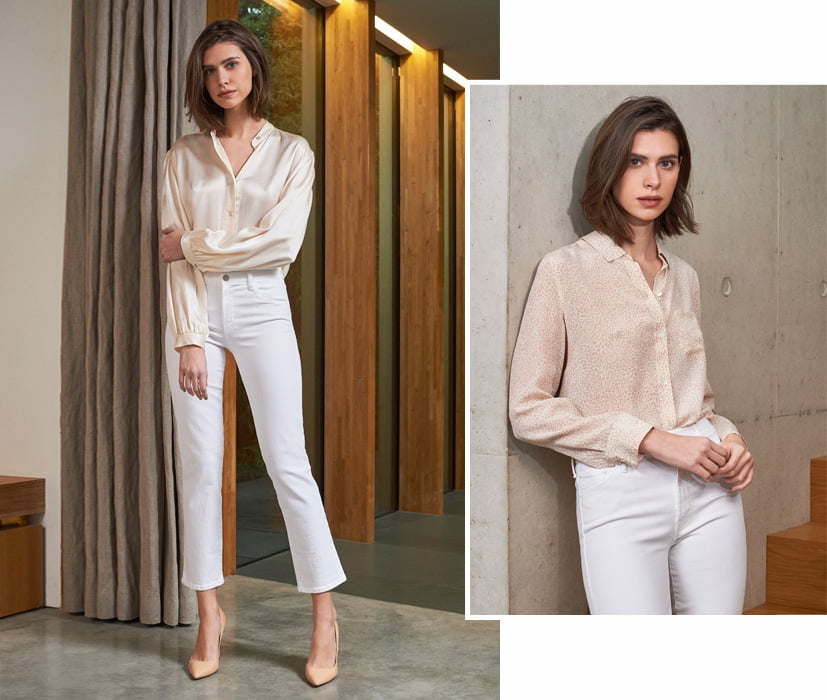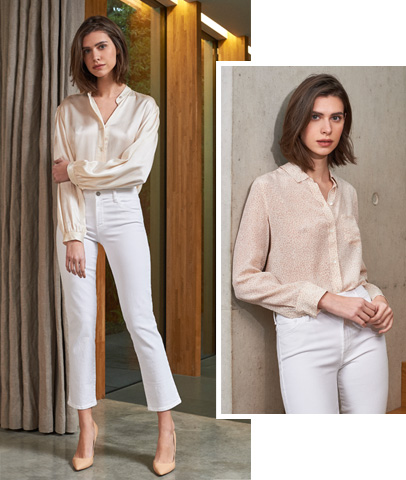 Flirty and Fabulous
The humble blouse. Let this simple, sexy top be the cornerstone of elegant daywear with silky and ruffled iterations in abundance this season. Endlessly versatile, this look can be dressed up or down and will always add a feminine finish to any outfit. We love pairing Vince silky creations with straight leg denim for a look which is undeniably sexy and sophisticated. For understated glamour, stick to the same palette or let your blouse do the talking by mixing fun printed styles with pared back white jeans.