Denim Rises Explained
Let's decode denim. When it comes to finding your perfect pair of jeans there is a lot to be considered. Rise, wash, leg-length, elasticity, leg shape, and hem... to name a few. We're here to help you demystify denim shopping and find your fit - fast. So, what is a jeans rise?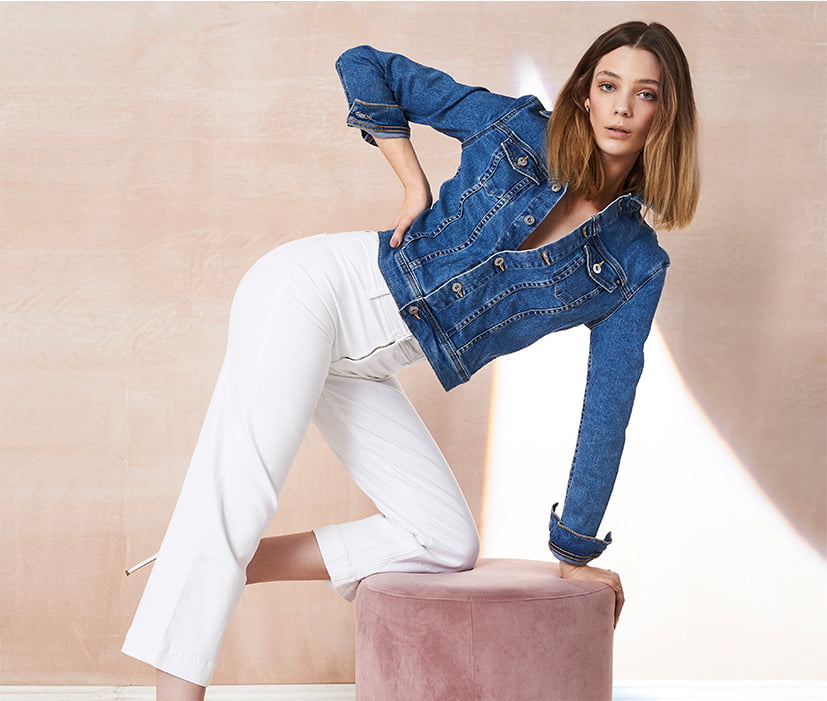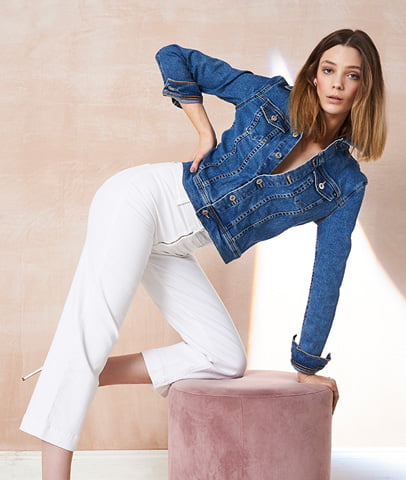 What's the difference between a High-Rise and a Mid-Rise?
When brands describe the rise of a jean, they're simply referring to the distance (usually in inches) from the centre crotch seam, to the top of the waist band. Choosing the rise rise for you, can help you feel supported, comfortable, and change your shape in an instant.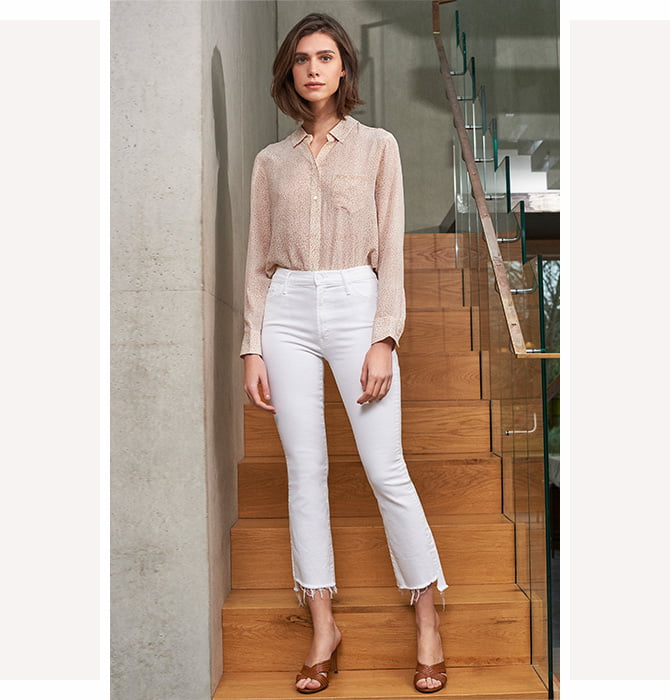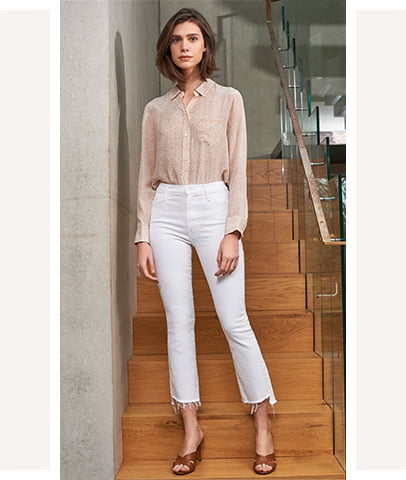 High Rise Jeans
A high rise jean is designed to sit at or above the navel and can range from 9.75 inches - 12 inches in rise height. The most common rise is 10 inches which will sit at least 5 centimetres above the navel for most people. We recommend high-rise jeans for women with curvier figures wanting to add shape, or for women looking to elongate the leg by creating the illusion of taller limbs.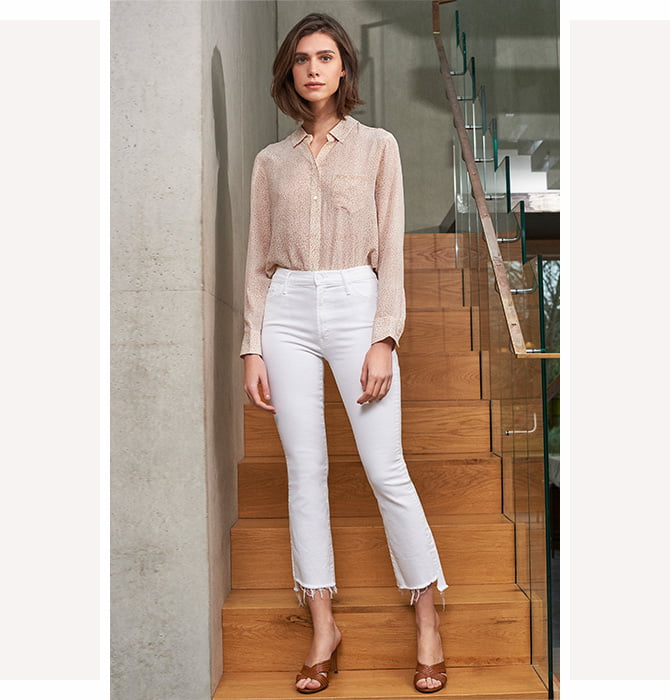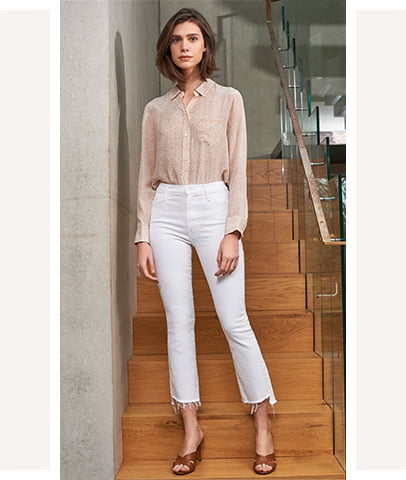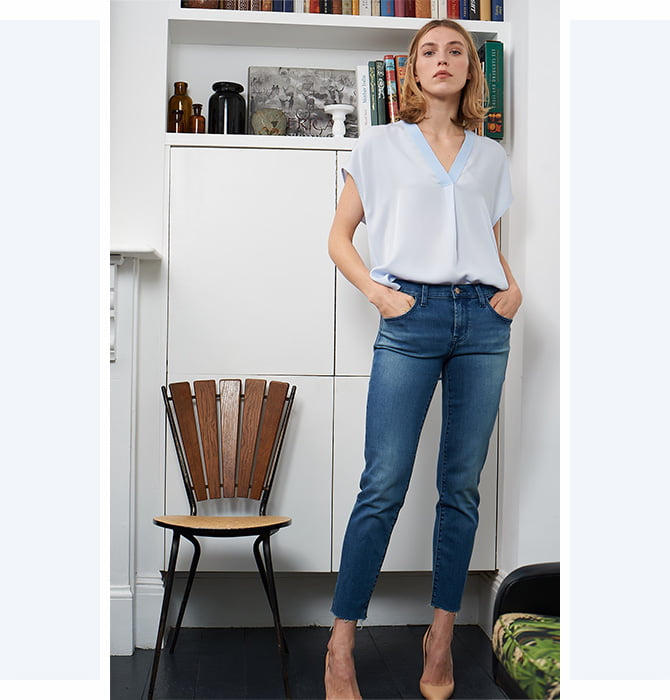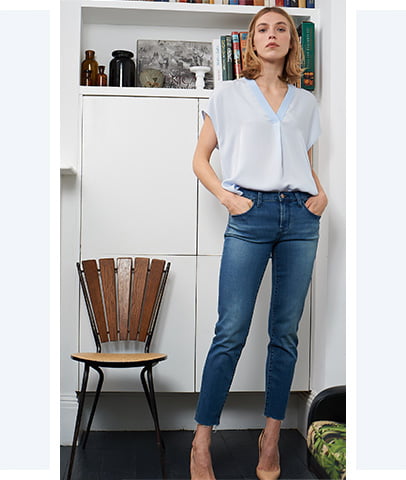 Mid Rise Jeans
A firm Trilogy favourite. Mid-rise jeans will measure between 8 - 10 inches and will sit just below the navel. This rise is the flattering and looks great on most people. We recommend taking a straight leg or slim cigarette leg jean to get the most out of mid-rise jeans for a stylish and comfortable everyday denim look. Our favourite? The AG Prima. A classic mid-rise jean, these offer a fitted silhouette through the waist and hips, with slight tapering towards the end of the slim-straight leg for a more tailored approach to denim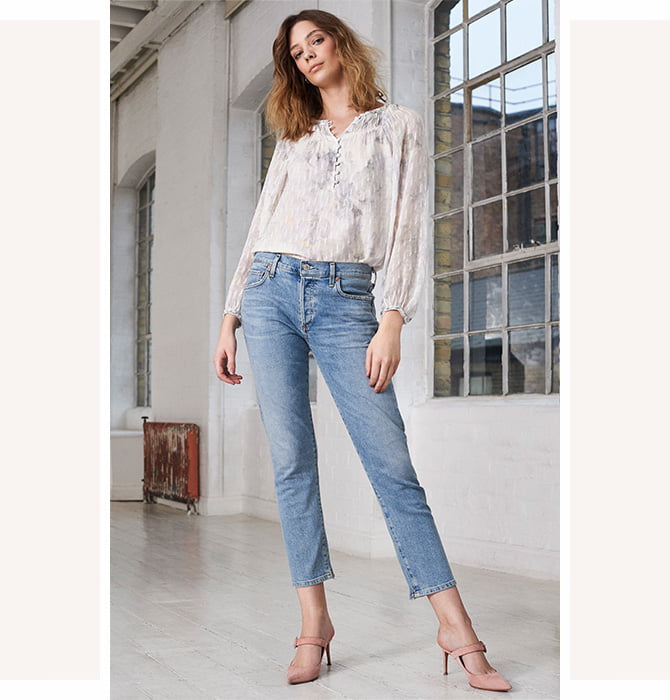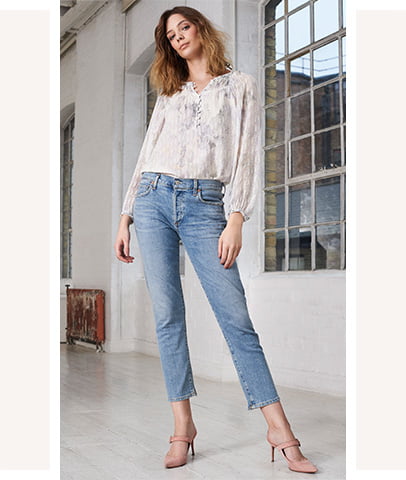 Low Rise Jeans
Casual cool. Low rise simply means the jean sits below the natural waist. The rise on these will typically sit 2 - 4 inches below the navel and are commonly found in relaxed silhouttes like boyfriend jeans. We love the Frame Le Garcon jean, Citizens of Humanity Emerson (pictured), and Rag & Bone Dre Jeans - all a classic low rise jean exuding a cool, laid-back style perfect paired with longer knits and blouses for your weekend wardrobe.