Find Your Fit: How To Size Denim
We know that finding the perfect pair of jeans can be a love-hate relationship. However, when all the elements come together to form that ultimate pair - wash, cut, fit - it's a match made in heaven. Finding your perfect fit is the first step in discovering your denim soul mate. We have put together this easy-to-follow fit guide, to take the guesswork out of choosing the right size and to help you find your best ever jeans.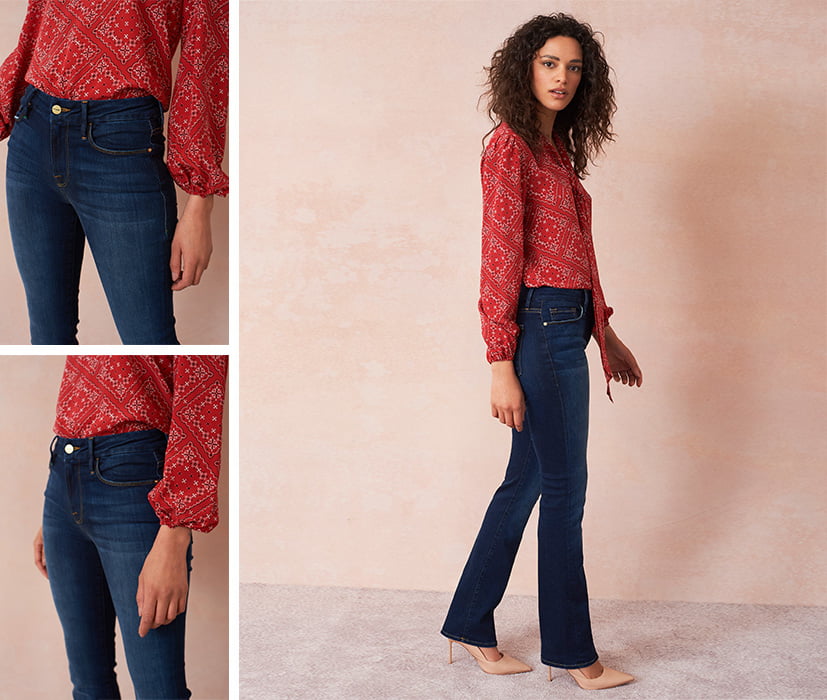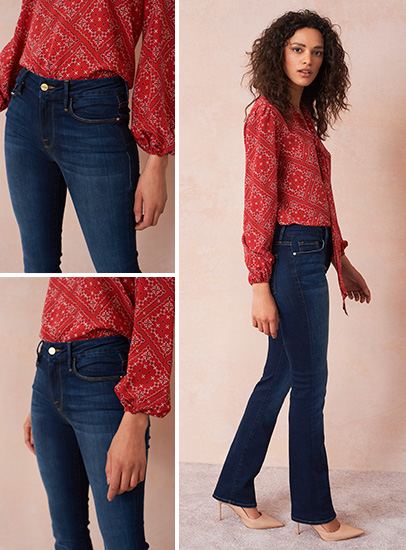 Step 1:
Know Your Waist Size
The first way to measure jean size, is to know your waist measurements. Before getting hands-on with the tape measure, it is important to know which rise of jean you will be shopping for. For mid-rise jeans. waist measurements should be taken 2 inches below your navel. For hish rise, we recommend measuring waist at navel-height. Taking a tailors measuring tape, measure your waist at its natural crease point, where you want the waistband of your jeans to sit. Don't pull it too taught against your skin as you want to ensure a natural, comfortable fit. Round up to the nearest inch. This measurement will guide you on which size jean to buy; whether it be 25", or 32", we have a range of styles to flatter every figure.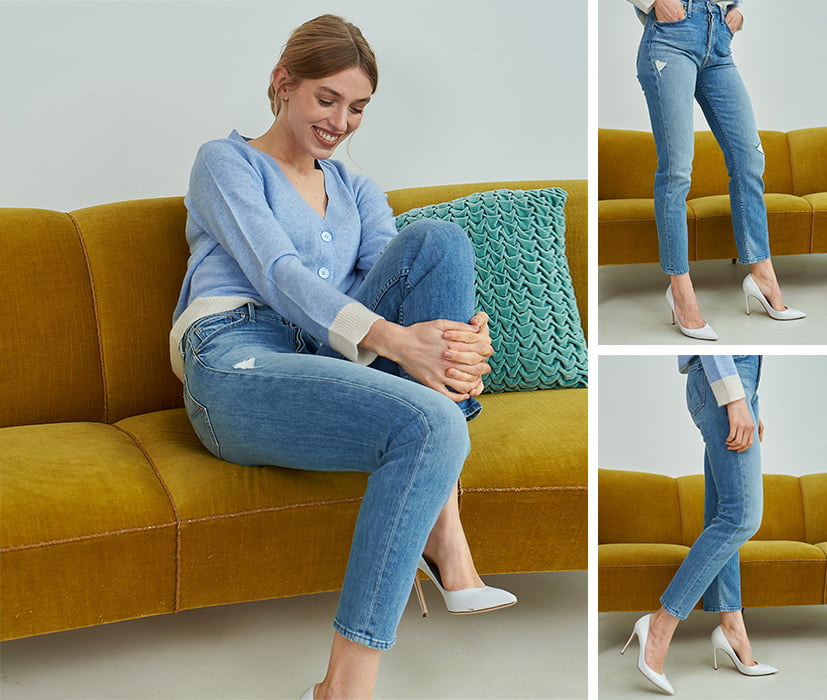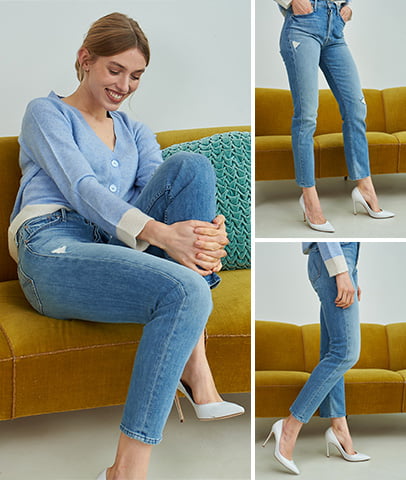 Step 2:
Measure Your Inseam
Now we have the waist measurements, we want to explore which leg length is going to work the best. The inseam measures the jean length from the crotch to hem. A full-length leg would be any length upwards of 30-inches. Any inseam shorter, would be considered a cropped leg. Typically a cropped leg jean has an inseam of 26 - 28 inches. Cropped jeans are the perfect option for petite frames or for showing a little ankle in warmer months.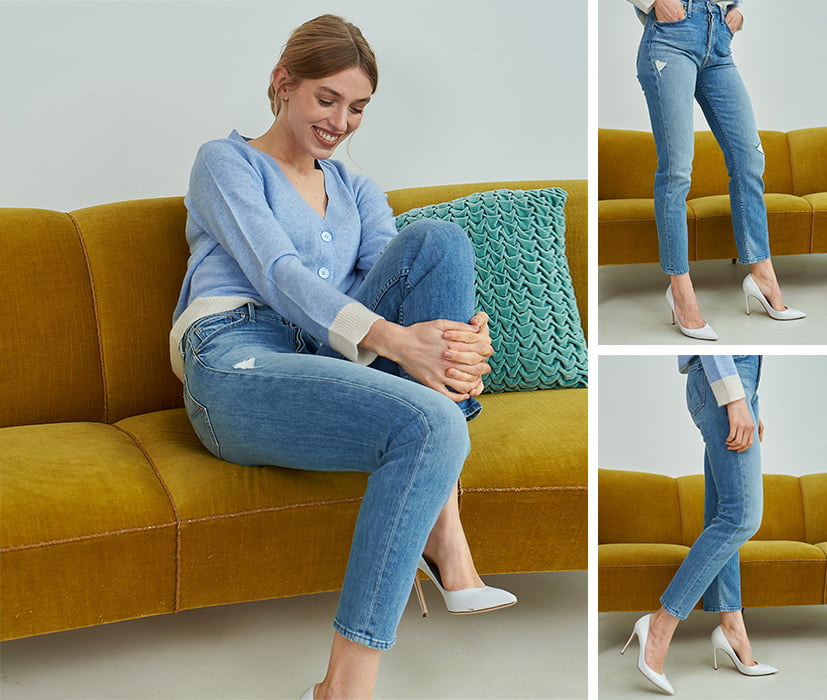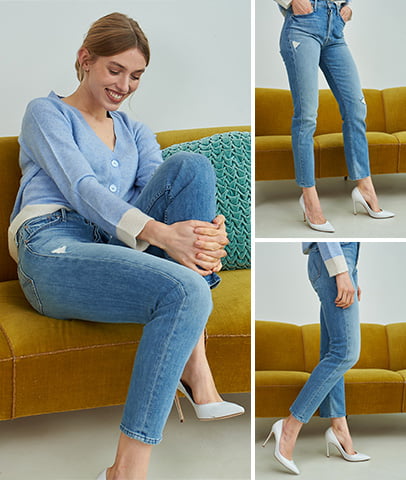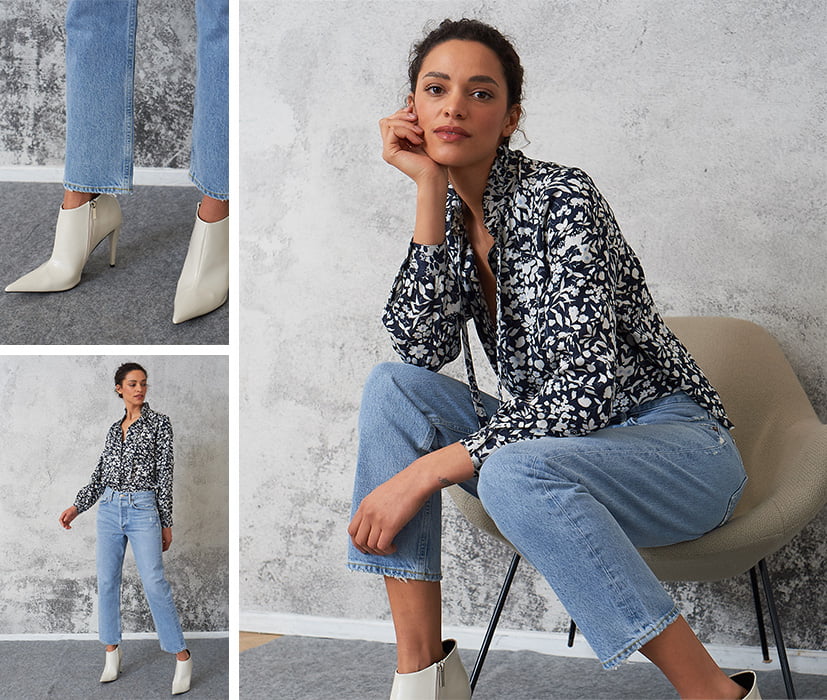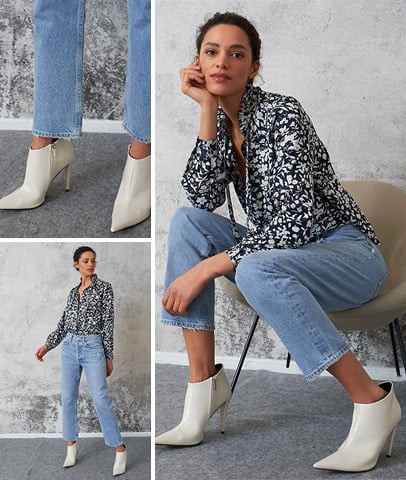 Step 3:
Pick Your Leg Opening
The leg opening of a pair of jeans refers to the width of the cuff, or hem of the jeans. The circumference of the leg opening will indicate what style the jean is. For example, bootcut jeans have an average leg opening of 20 inches, while skinny jeans have a leg opening ranging from 10 -14 inches. This measurement will help you decipher the leg shape of the jean and varies from skinny (10"-12"), straight (13"-14"), bootcut (20"), flare and wide-leg (20"+).
Fits By Brand
Sizing for jeans can also vary among different brands and fabrications, so remember to check our notes on sizing and fit in the product pages too. We've noted where the sizing is generous, true to size or tight-fitting wherever possible.
J BRAND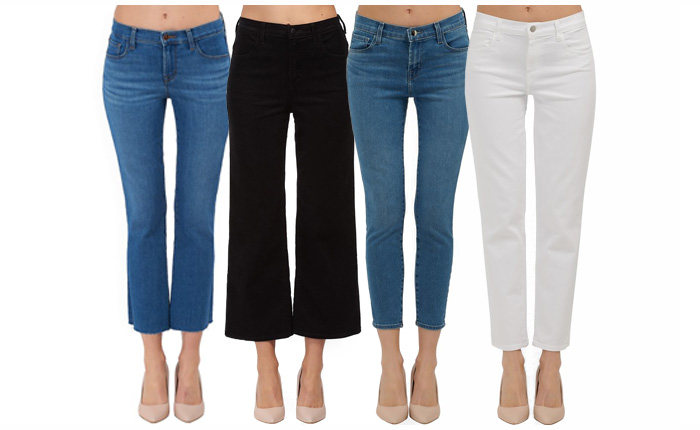 J Brand jeans tend to fit true to size and we advise taking your usual size. If you are buying a jean constructed from J Brand's Photo Ready Denim (their signature slimming, lifting and contouring denim with shape recovery) then we suggest trying a a size down from your usual, as it contains extra stretch and is designed to be a close fit.
PAIGE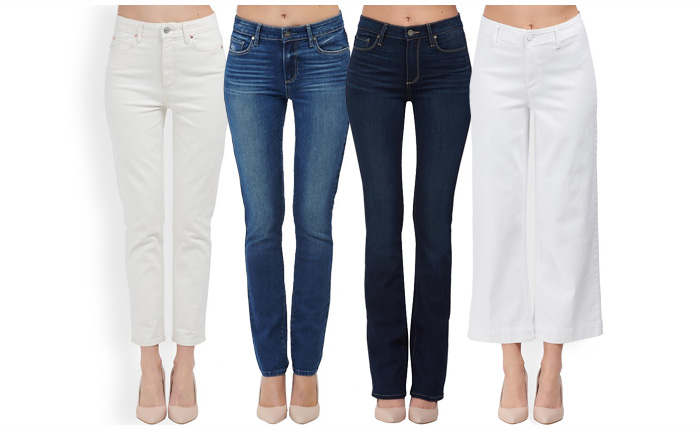 Jeans from Paige tend to fit true to size, and are designed with the seams bought forward roughly an inch on either side. This creates the look of a slimmer, elongated leg. If you are buying a jean constructed from the brand's Transcend Denim, we suggest opting for a size down than your usual, as it contains extra stretch and is designed to hug the leg.
AG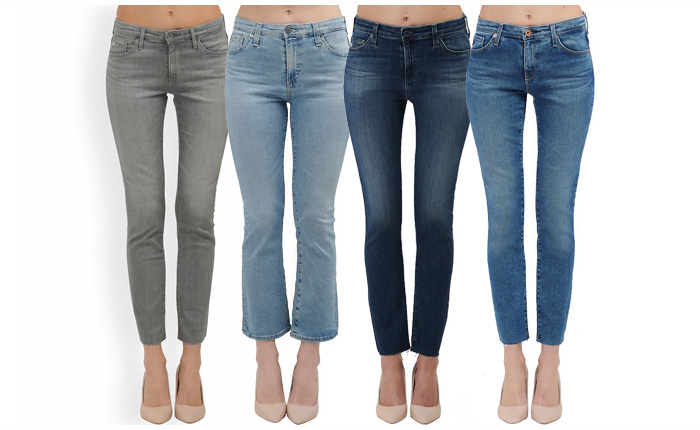 Jeans from AG tend to fit true to size and we suggest taking your usual size. If you are buying cordouroy or velveteen jeans from AG, the we suggest you may want to take a size up from your usual, as these fabrications contain less stretch, so the fit is typically tighter around the waistband.
FRAME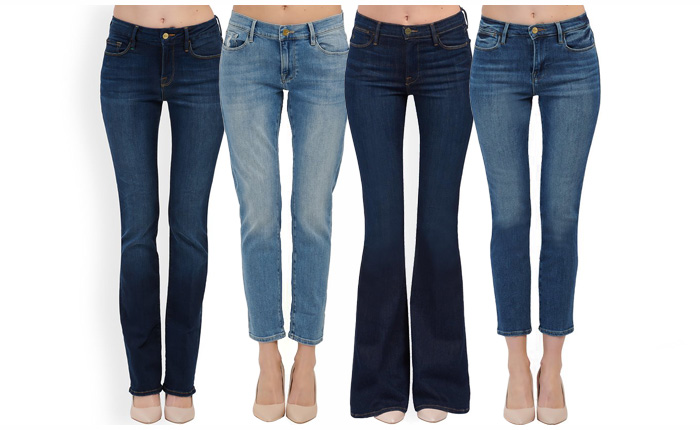 Jeans from Frame tend to fit just slightly smaller to size, so we reccommend you take your usual size for a tighter, more sculpted look at the waistband, or size up for a more comfortable fit.