How To Style: J Brand Arkin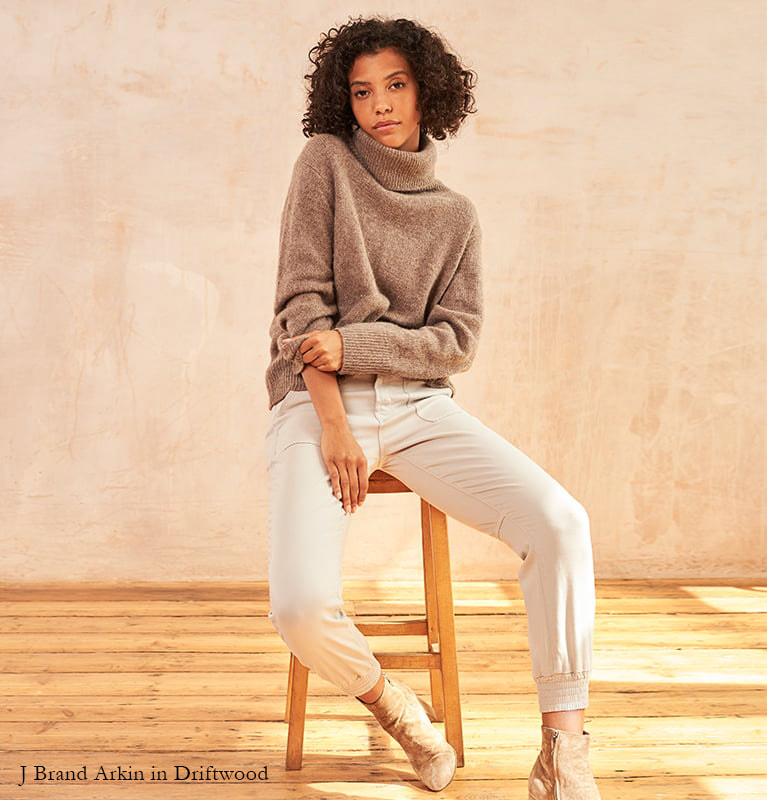 Tone & Texture
Combine soft texture and subtle tone when styling J Brand Arkin in Driftwood, the perfect dose of daily luxury this season.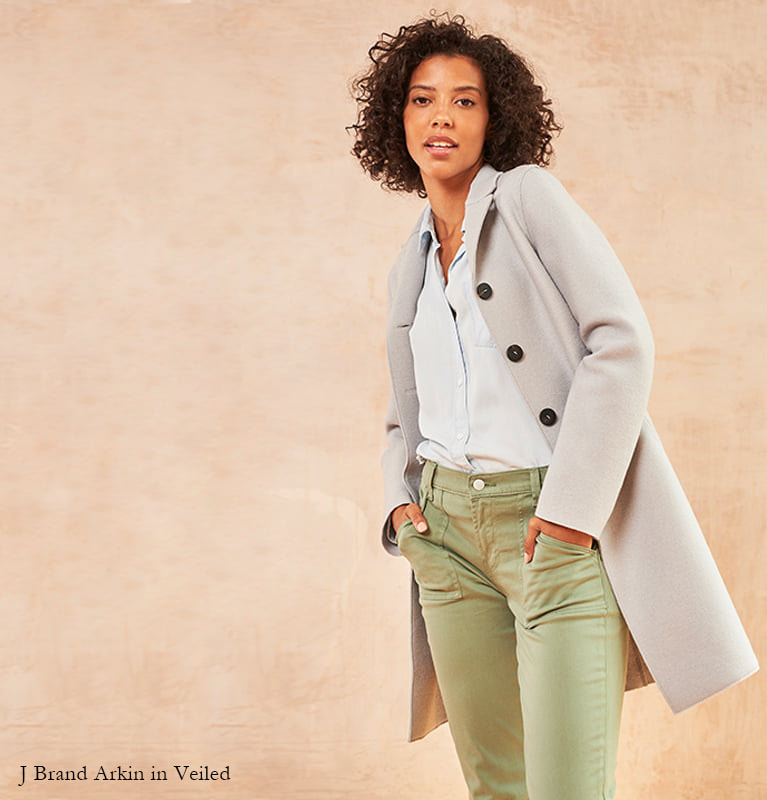 Luxe Layers for Everyday
Arkin in Veiled is the perfect trouser for everyday, keep styling fresh and simple with a refreshing palette of layered separates.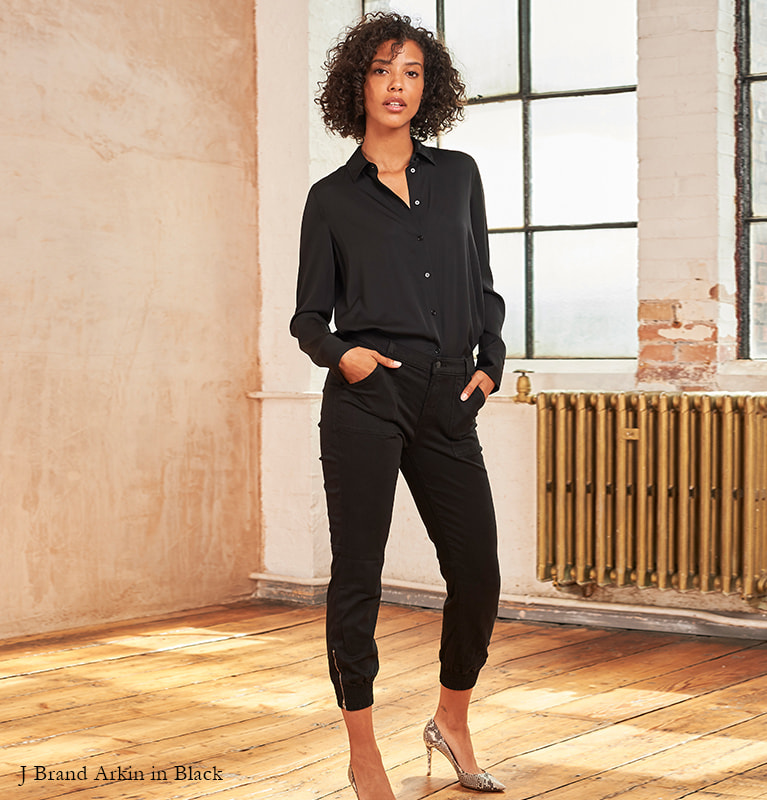 And they're not Just for Day....
Dress up Arkin in Black for evening, team with a simple silk blouse and heels.