WHICH SHOES TO WEAR WITH SKINNY JEANS?
Skinny jeans are quite versatile when it comes to pairing your footwear, making the denim suitable for a range of occasions. Check out these outfit ideas for wearing skinny jeans with different types of footwear and take inspiration from Trilogy for your denim looks this season.
PAIRING YOUR FOOTWEAR WITH SKINNY JEANS
For an elevated look, slip on heeled courts with a pointed toe — this can make your legs look longer, especially in a high-rise jean. A similar look can be created with barely-there sandals — these enhance the foot and leg and are ideal for the warmer months.
How can you wear your skinny jeans with boots? Most types of boot pair well with a slim-leg jean. Knee-high or calf-length boots are a great choice for the autumn and winter months. The slim cut means that the jean can fit nicely underneath the shoe, unlike a flared or bootcut jean would. Ankle boots also pair nicely with skinny jeans, heeled or flat.
Flats and low-cut trainers also match well with this type of denim if you're dressing casually. The good thing about skinny jeans is that they can be paired with baggy jumpers or a tight-fitting t-shirt and the style still looks great. For the office, a loafer looks office-appropriate with a pair of skinnies, as does a pair of ankle boots.
Try to avoid wearing platform shoes with a skinny jean, as this type of shoe can make the foot look larger in contrast to the small ankle that a tight-fitting jean creates.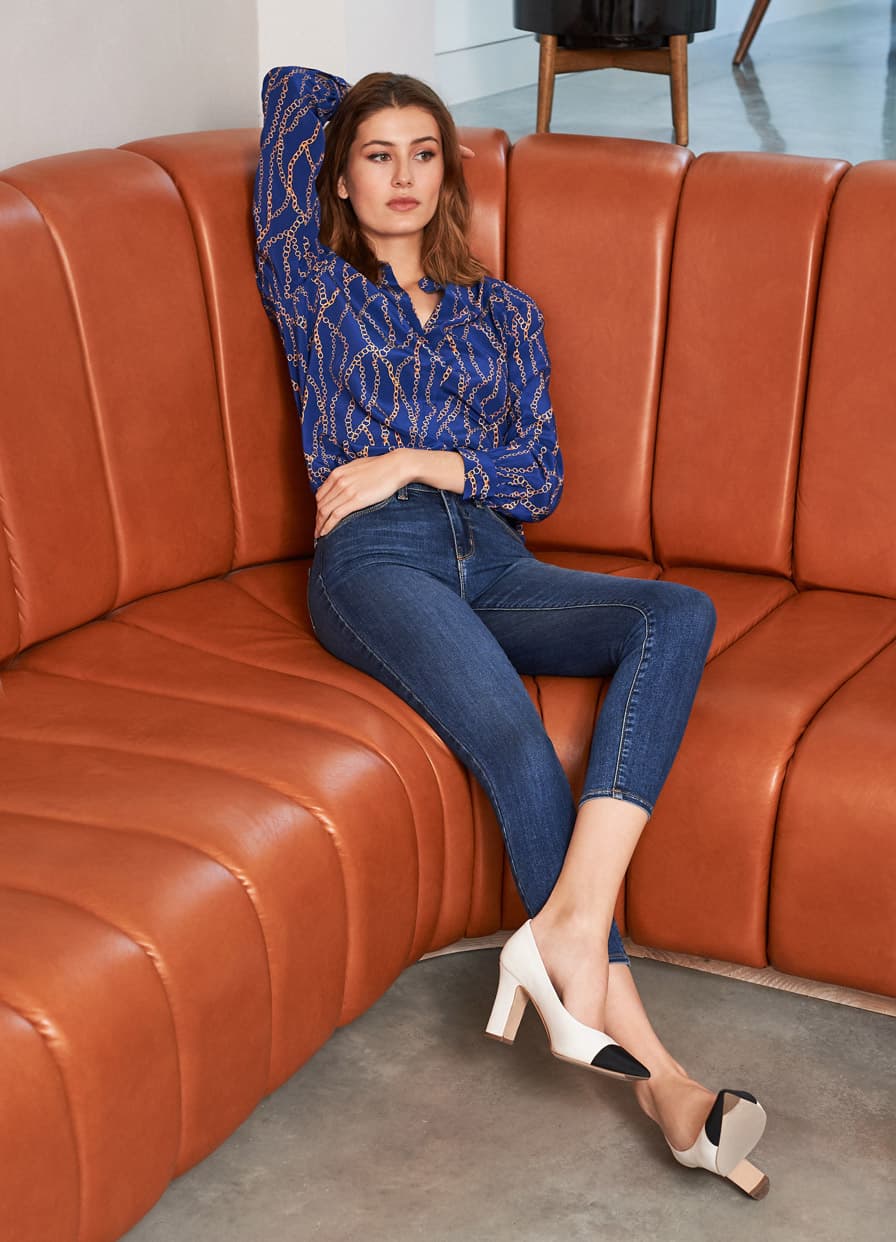 LOOK ONE
Margot is the original skinny jean from L'Agence. With a 26" inseam, the Margot has a contoured waistband and is cropped to sit above the ankle. We think this jean looks amazing with heels as a flash of ankle will elongate the leg.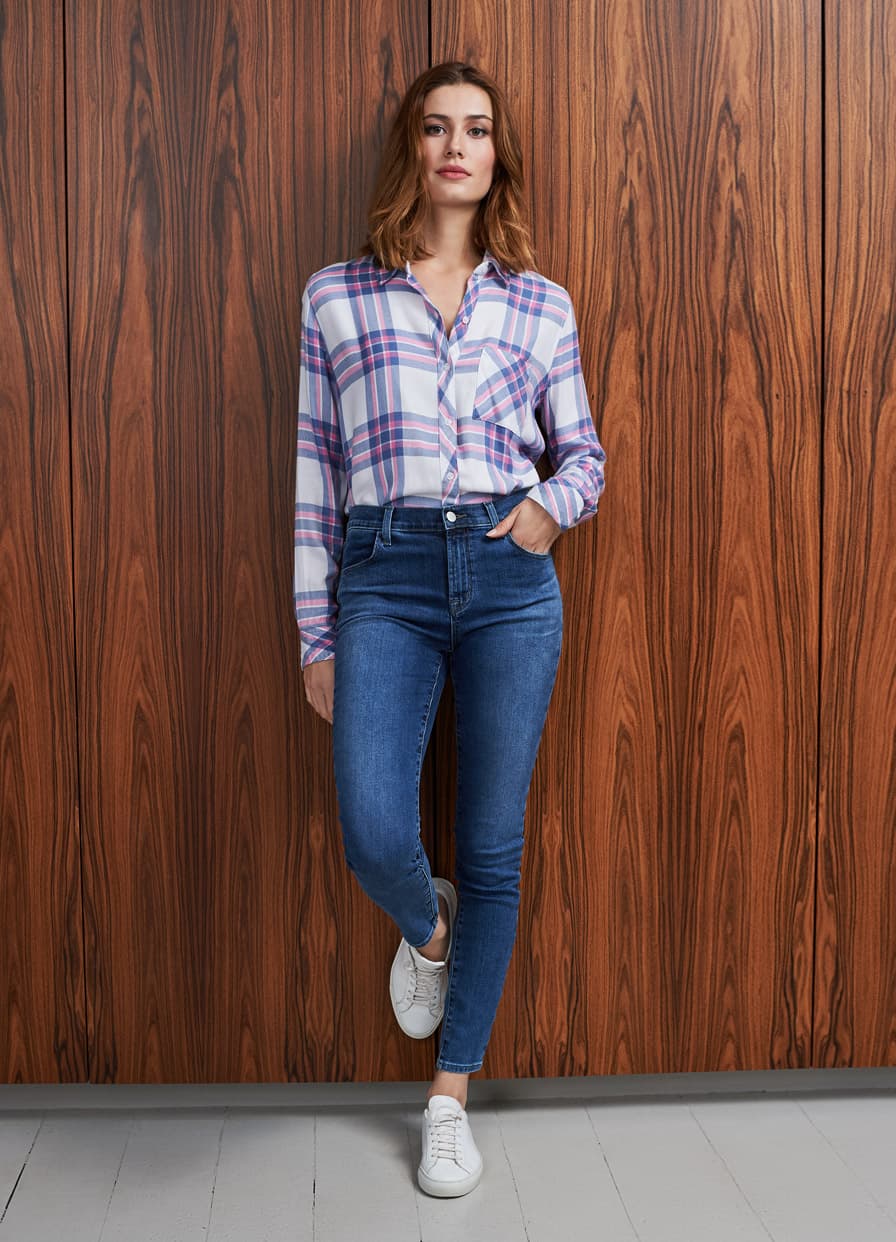 LOOK TWO
J Brand's popular Maria high-rise and super-skinny jean is our go-to jean, updated each month in new washes. In a classic mid-indigo wash with some vintage markings, we think this is the perfect jean to take you into spring. Wear with trainers and plaid shirts for an off-duty feel.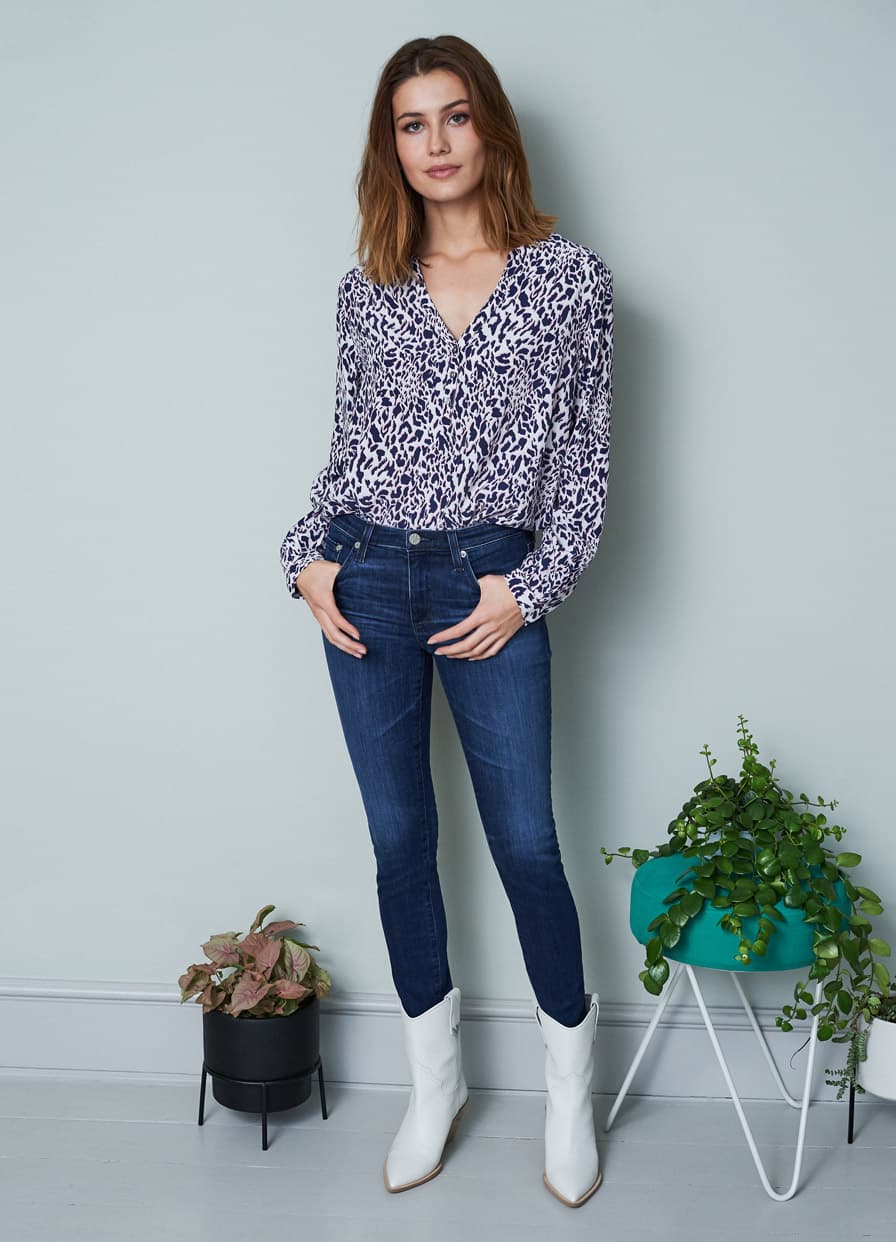 LOOK THREE
One of Trilogy's bestselling jeans, the mid-rise Prima from AG is updated this season with a neat, cropped leg offering endless versatility whatever shoes you wear with them. We love the trend for western boots this spring / summer and have tucked these jeans into ankle boots for a runway inspired look.
For more styling tips check out our 'Best For' Edit of jeans for everyday wear.