Spring Denim


The Denim Debate

A new season is the perfect time to reflect and invest in a new pair of jeans but with so much choice in fits, fabrication and leg shapes you'd be forgiven for feeling a little overwhelmed with choice when it comes to selecting the perfect pair(s).

Our 'Spring Denim Debate' presents the best of the best across all the leg shapes this season. Whether you still love that versatile skinny or have sworn allegiance to the straight leg, there's something new for everyone when it comes to jeans this spring.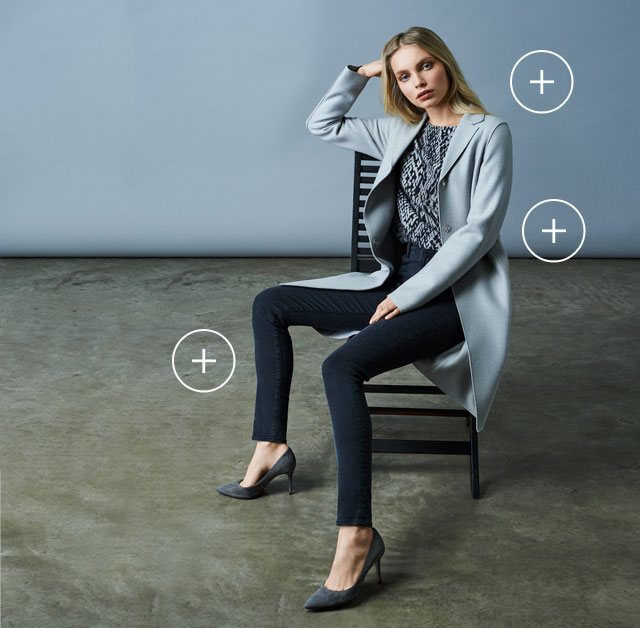 In recent season's we've seen a clear demise in popularity of what we'd like to call a 'true classic' the skinny, as leg shapes have become steadily straighter, looser and teetering into the realms of 'wide'. Not to mention cropped, boyfriends and the friendly revival of a 90's favourite, the bootcut.

At Trilogy we are true lovers of all things denim so let's take a step back and appreciate our jeans individually for who they are and what purpose they offer. It's not just about fashion and trend when it comes to jeans, it boils down to choice, practicality, and feeling great in your favourite shape.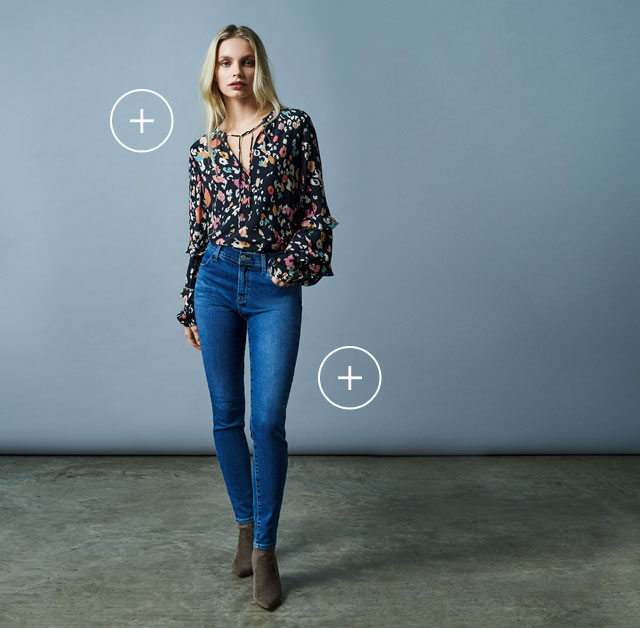 The Skinny:
J Brand Maria
J Brand's Maria has long been our go-to for a high rise, super skinny. A versatile, skinny jean that's easy to style for daytime with trainers or boots, Maria works equally well for an evening with heels and a tucked-in silk blouse. Available in new washes for spring, we love the Polaris wash in comfort stretch denim and the darker Bellatrix in J Brand's iconic slimming PhotoReady fabric.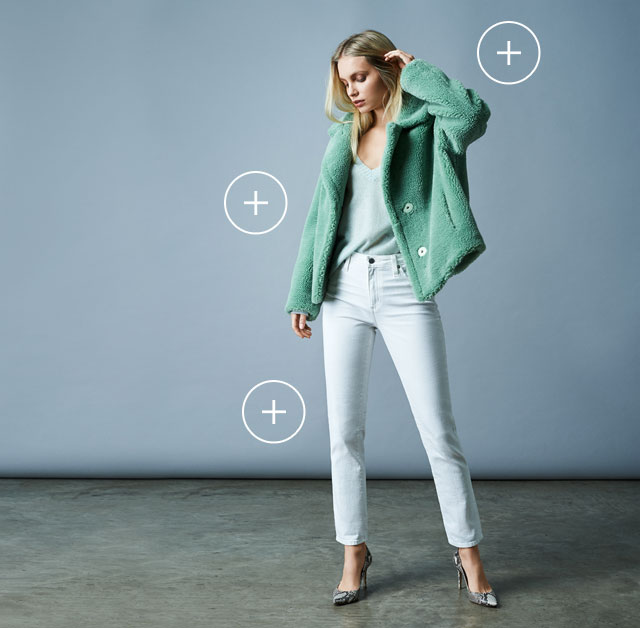 The New Kid:
AG Mara Ankle
New for Spring 19, AG have embraced the recent rise of the straight leg and introduced a beautiful new jean called Mari. High in the rise and slightly slimmer than her straight leg companion Isabelle, Mari is a chic and easy straight leg jean with timeless versatility. Look out for three beautiful washes launching for spring including a winter white version we're styling with soft pastel knits and faux fur outerwear.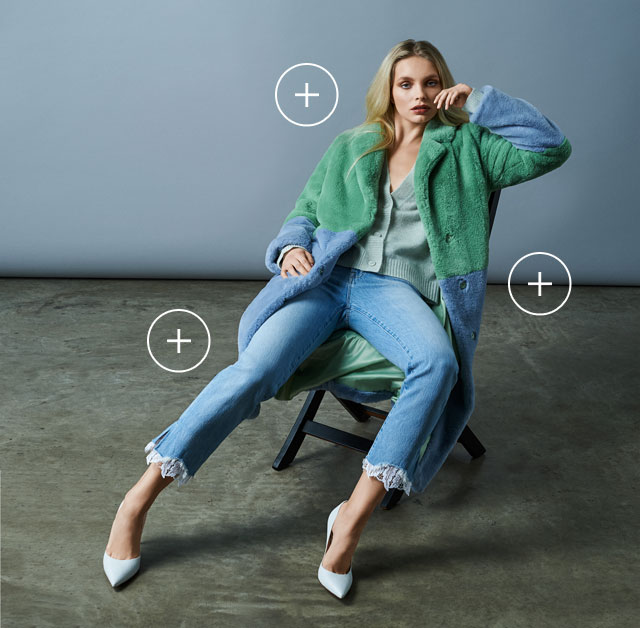 The Classic Cropped:
J Brand Ruby
Ruby was a big hit for spring / summer last year, featuring as our go-to cropped jean and this season she's back with new washes and some need-to-know exclusives you won't find anywhere else. With a high-rise and slim leg silhouette we think the Ruby is a universally flattering style you'll want to invest in. Look out for luxe twill versions later in the season, but for an early jump on the trend we're championing the Fortuna wash with lace destruct hem detailing.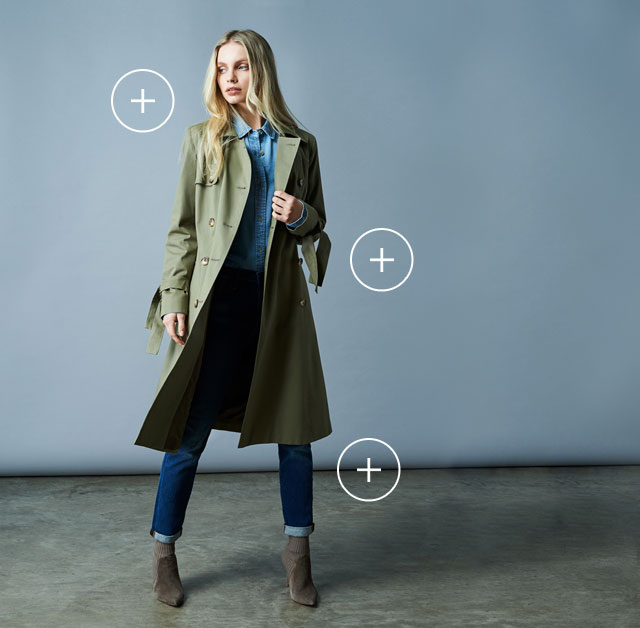 New Boyfriend:
Frame Le Garcon
Frame's Le Garcon is our perfect partner when it comes to boyfriend jeans thanks to its relaxed silhouette and subtle tapered leg. A boyfriend jean is a welcome alternative leg shape for spring that oozes effortless sophistication and style and Frame offer up new blue washes, as well as a white version, to keep things fresh and relevant for SS19. For a chic approach, just style your boyfriend jeans with heels and a long-line coat.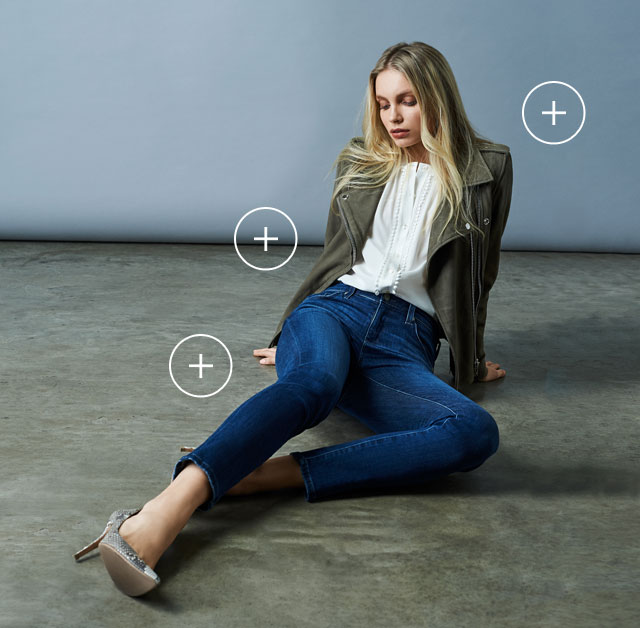 The Cigarette:
AG Prima Ankle
We champion AG's Prima ankle as one of the most versatile jeans in our offering. A subtle cigarette leg provides a welcomed alternative to a super skinny and with a 27" inseam the leg length is perfectly adaptable whatever your footwear. Look out for some beautiful new washes for spring including 5 years blue essence, a bright blue we're styling with white blouses and biker jackets.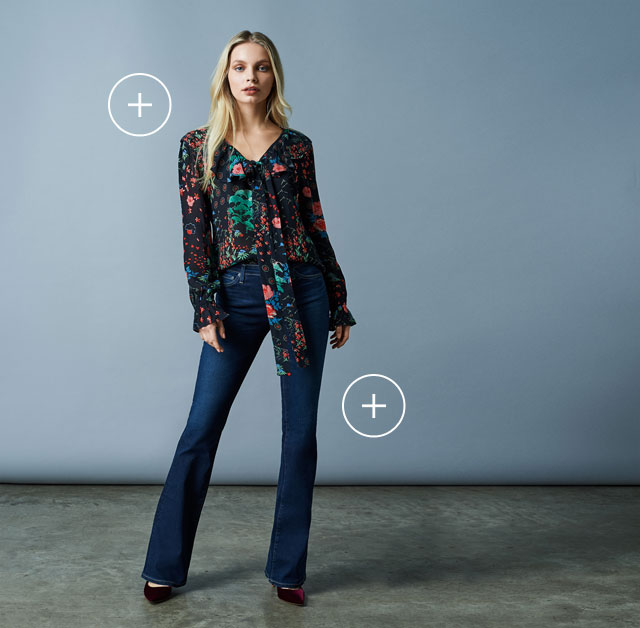 The Modern Bootcut:
AG Angel
After its revival last year, the bootcut jean is back for another season. The flared bottom jeans are beloved thanks to their flattering look on everybody type, elongating your leg while hugging your hips on top. With flattering results, we love AG's authentic Angel Boot with a subtle flare from the knee and a 34" inseam. Sophisticated washes like the indigo blue Audacious wash are designed for everyday wear when styled with printed blouses.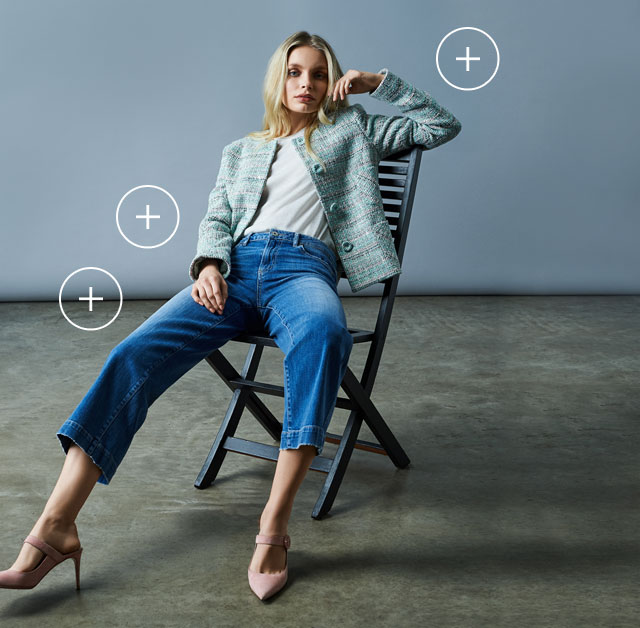 The Wide Leg:
Paige Nellie Culottes
Wide leg jean are the statement making style to get familiar with this season and at Trilogy we are backing Paige's version, the Nellie Culotte. Nellie has a sophisticated high-rise and a relaxed, wide leg which sits neatly above the ankle making her an uncomplicated part of your denim styling this spring / summer. We'll be wearing Nellie round the clock, balancing out her wide leg silhouette with neat, cropped jackets on top.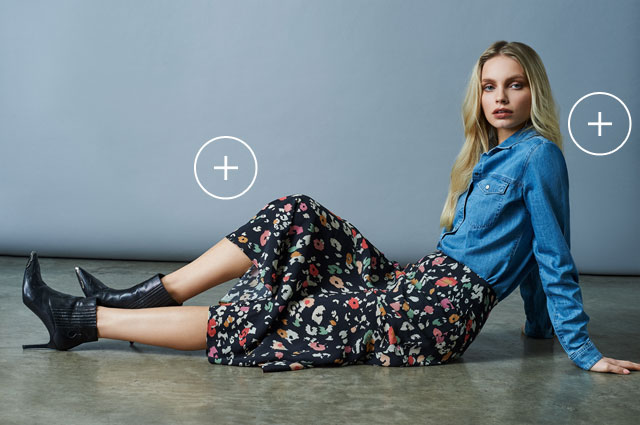 The Perfect Denim Shirt:
J Brand
We have long been in search of the perfect denim shirt and this season thanks to J Brand that search is over! A true wardrobe classic, J Brand's version is a great addition to our wardrobe's for spring, especially as it comes in two washes, both crafted from super-soft slub denim. Style with midi skirts from Lily and Lionel or double up on denim and pair with jeans, it's a must either way.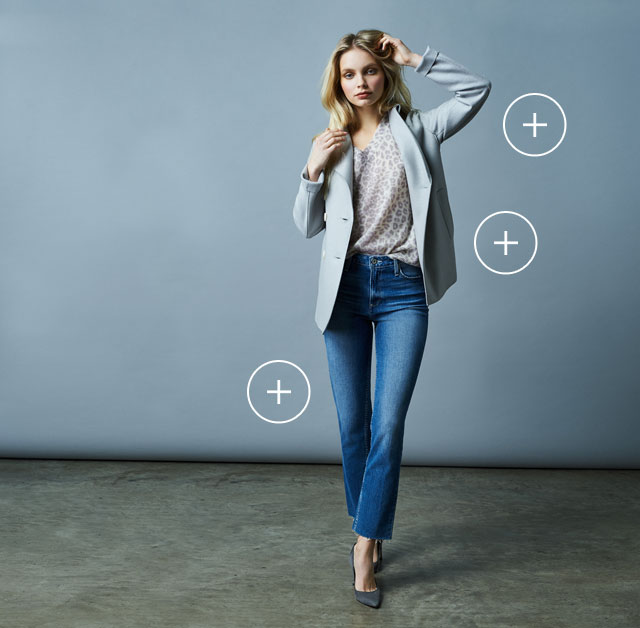 The Slim Straight:
Paige Hoxton Slim Ankle
A new addition to Paige's range this season, the Hoxton Slim is the trend-led, straight leg jean of your dreams. With the classic high-rise of a Hoxton, this is the jean refresh you didn't know you needed, instantly slotting into you wardrobe for dressed-up or dressed-down days. Byrdie, an authentic mid-blue wash, comes with a raw hem and looks effortless with new season knitwear from 360 Cashmere and Harris Wharf's pea coat.